Past Events
2nd Dec 2021, 08:00 to 09:30
After more than 18 months of virtual events, we are very pleased to announce our Winchester Breakfast Briefing will be returning in person on Thursday 2nd December 2021 at the Hotel du Vin Winchester, where we will be joined by guest speakers John Satchwell and Anna Hickling of Chewton Wealth Management who will be providing a guide to understanding investments for family lawyers and discussing responsible and sustainable investment strategies. We are thrilled that they have agreed to educate us on this important area.
Oliver Peirson from Pump Court Chambers will also be on hand to update practitioners on the headline cases from 2021, as well as legal developments to look out for in 2022. Oliver has a wealth of experience in financial remedies cases.
Our regular Host and Chair; Imogen Robins will also be providing a timely guide to arbitration; the use of which has seen an inevitable increase following the COVID-19 pandemic, subsequent lack of judicial availability and the need to resolve family matters in a cost-effective and timely manner.
All of our speakers will be taking questions. We would be grateful if people could send questions in advance. We will endeavour to answer as many questions as possible during the event.
Date: Thursday 2nd December 2021
Venue: Lainston House, Woodman Ln, Sparsholt, Winchester, SO21 2LT
Schedule

8 am to 8.15 am – Registration and welcome
8.15 am – 8.45 am – Understanding investments for family lawyers and responsible and sustainable investment strategies – John Satchwell and Anna Hickling, Chewton Wealth Management
8.45 am – 9.15 am – Headline cases of 2021 and what to watch in 2022 – Oliver Peirson
9.15 am – 9.30 am – A short guide to arbitration – Imogen Robins
Following the talks, there will be a closing Q&A session.
Speakers
John Satchwell, Managing Director at Chewton Wealth Management
John began his career in financial services in 1992 with Acuma as a financial planner. Prior to joining the industry, he spent 15 years working as a quantity surveyor and as a result, he has established many working relationships due, in part, to the insight and understanding he has for specific financial requirements – personal or corporate. John is committed to ensuring that his knowledge remains current, along with the pride and dedication that he places on developing solid personal relationships with his clients, ensuring that he is able to offer a rounded, professional and principled service.
Anna Hickling, Wealth Manager at Chewton Wealth Management
Anna began working within financial services creating and delivering a programme of one-off private events. After looking for a new challenge, Anna successfully completed a level 4 Diploma in Regulated Financial Planning and was appointed by Chewton Wealth Management as an Adviser in Jan 2019. She strongly believes taking care of your financial well-being may be one of the most important steps you will ever take. Knowing the value of a professional and individualised service, she enjoys offering holistic advice by working closely with each client to design, implement and monitor a plan that will help get them on track towards achieving their planning goals.
Imogen Robins, Barrister, Arbitrator & Private FDR Judge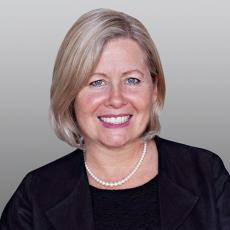 Imogen Robins is a barrister with over 25 years experience exclusively in family law. Imogen's work is centred on financial remedies, including married and cohabiting couples and private law children cases. She brings commitment, excellent negotiation skills and sound judgment to her cases. In her work she is known for her tactical experience and legal expertise.
Oliver Peirson, Barrister, Arbitrator & Private FDR Judge
Oliver is an experienced and highly regard family practitioner who has specialised in financial remedies and private law children cases for over 20 years. He has earned a reputation for detailed preparation, effective advocacy, robust but sensible negotiation and practical, realistic advice.
Registration
Please note due to the current pandemic, invitations and places are limited and will be reserved on a first come, first served basis. If the event is unable to proceed in-person it will be held virtually. To reserve your place for the event please complete the below online form.
If you have any questions in advance for the speakers or any other queries please don't hesitate to contact Sean Collum on 020 7427 7088 or via email s.collum@pumpcourtchambers.com.
Location